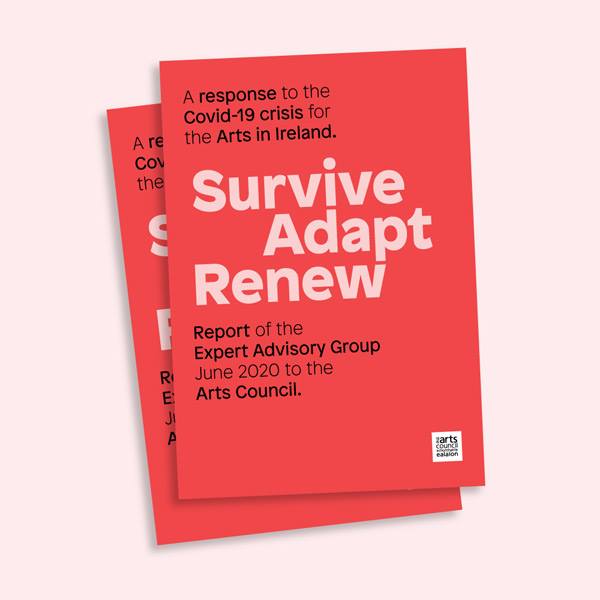 The Arts Council has released a new report from an Advisory Group established to identify ways for the arts sector to deal with the Covid-19 crisis.
Arts Council Chair, Prof. Kevin Rafter said: that "this additional funding will help the Arts Council protect jobs and livelihoods for individual artists and also assist key art organisations facing financial difficulty".

The report – which was published Friday Morning June 19th and has been submitted to the Minister. The report makes a number of key recommendations to support the arts through the Covid-19 crisis.

They have promised to:

• giving priority in additional funding to enhanced commissioning schemes and increased bursary and professional development schemes.
• working with the arts sector to address challenges of digital dissemination and adapting existing physical spaces and exploring new spaces.
• working to restore public confidence in attending live events.

The Advisory Group has many new recommendations for the government as seen below:

• maintains current wage supports (PUP and TWSS) for artists, arts workers and organisations until the they can return to full capacity.
• ensures fair remuneration for artists is reflected in all public policies and support the rights of artists in discussions of Article 13 of EU Copyright Directive.
• reviews taxation practice as it relates to the arts including an examination of VAT, gifting and artists' incomes.
• provides capital funding scheme for arts buildings to adapt to social distancing requirements.

New EY research by the Arts Council shows that the negative and long-lasting effect of the Covid-19 crisis on the arts. Without additional financial support the arts sector could contract by up to 42% in 2020 compared to a 11% decline for the wider economy, and that the arts sector could take until 2025 to recover from the current crisis.

To read the full report, click here: https://bit.ly/37MOpgb