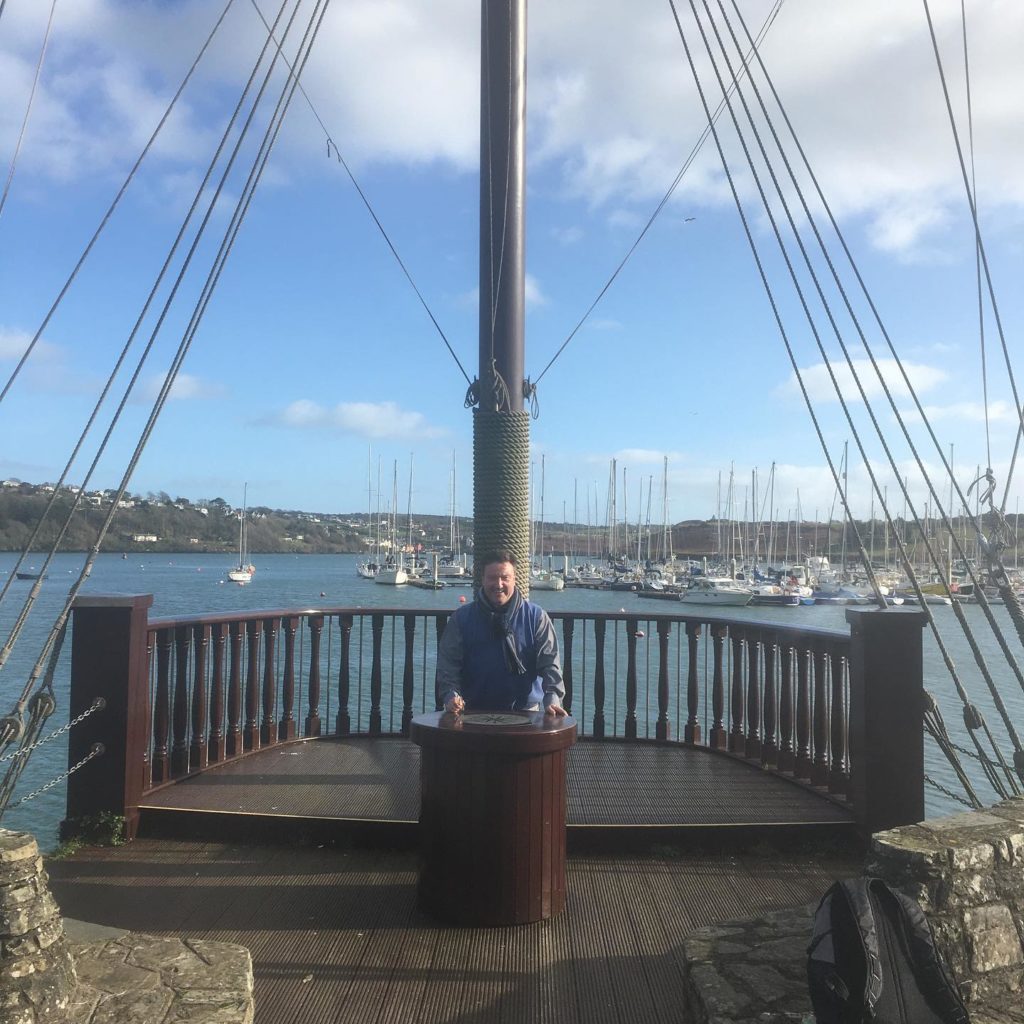 Over the past two weeks, AOIFE's Executive Director Colm Croffy and his multimedia assistant have met and chatted with around 75 different festivals and community event organisers from Leitrim, Sligo, Mayo and Cork since January, travelling over 1100 kilometers in total.

The festivals and events organisers have spoken to Colm about many different issues such as funding and sponsorship while also taking 30 minutes afterwards with the multimedia assistant to explain their problems or issues that are occuring on their social media..

They've met with many different festivals in each region from the South Sligo Summer School, Geesala Festival, Ballina Chamber, Cork Folk Festival and the Mallow Arts Festival to name a few.

Executive Director,Colm advised the groups in more detail as to the running and expenses of their festival. He helped them to find different and more efficient ways that it can be run. He helped them with funding and grant applications, revenue and sponsorship opportunities as well as where to find new volunteers.. These were many of the main issues brought up by many of the organisers in terms of their event.

A few of the problems encountered on their social media were common and are sometimes easy to fix. Making sure to upload on all three social media platforms (facebook, instagram, twitter) is key.

This typically helps to reach a larger audience which will help your festival in being recognised. Another interesting website that makes uploading on these three social medias all the easier is IFTTT. It gives you the ability to link your three social medias together and once you upload on one of them, it will simultaneously upload on the other two.

Another of the common problems was the amount of uploads each week. Festival sites should be uploading every day or 2-3 times a week (minimum). On Facebook, Publishing Tools, enables you to schedule posts. As a result, at one session during the week all posts can be scheduled. Folks often forgot to tag in all posts, as these tags can help reach a larger number of your target market.

It was encouraging to see many of the social media sites were up to date (with 2020 Festival dates ) and were very good content wise .Many of the groups we met were already implementing some of these strategies but were just in need of some short cuts and work arounds especially when it comes to using site analytics to help with give aways and box office drives.

There are many more pop up clinics that will be commencing in the upcoming weeks. From the 17-21st of February, in Donegal and Northern Ireland. Pre booking is essential .

The Pop up advice clinics will also be tour Tipperary on the 25th and in Kilkenny on the 26-27th of February. Times and venues for these clinics will be announced shortly.

You can get more information on these clinics by looking up our eventbrite page or by ringing Hillary in the office on 090 964 5831.